How Do I Find The Best Long Arm Quilting Machine?
Finding the best long arm quilting machine for your needs is a fun and educational task. There are a few factors to consider before making a purchase, such as adjustable speeds, laser light guides, warranty and customer service ratings, noise level comfortability, intuitive user interface, and support materials, thread break sensors or other distinctive features, user reviews from quilters who have used the product, ease of operation and test drive with and without the stitch regulator. Taking all these factors into account will ensure that you find the right machine for your needs.
Decide on Your Budget
When it comes to purchasing a long arm quilting machine, deciding on your budget is the first step. As a quilter, you must consider the size of the machine you need and the kind of sewing projects you will be tackling to decide on an appropriate cost for that machine. Keep in mind that prices can range widely, depending on the features of the machine and its brand name. Higher quality machines tend to carry a heftier price but may also provide better performance and more versatility.
It's important to do research and find out what other quilters are saying about assorted brands before committing to any one purchase. Once you have set your budget, focus on finding a machine that will best suit your quilting needs while staying within your predetermined spending limit.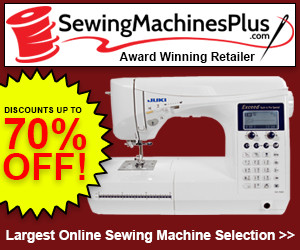 Consider the Size of the Frame
If you're considering a longarm quilting machine, it's important to think about the size of the frame. A larger frame offers maximum control and stability, especially when dealing with larger quilts. It also gives you more room for the seamstress to move around and make precise movements while still maintaining perfect stitch regulation. When shopping for a longarm quilting machine, pay attention to the size of the frame – it can make all the difference! You'll also want to consider any added features such as buttons or even computerized stitching that may be available on some models. These features can provide even more accuracy and control for your projects and give you an edge over your sewing machine counterparts!
Look for a Machine with Adjustable Speeds
An important feature to look for is adjustable speeds. This not only allows you to control how quickly or slowly you work, but it also ensures that every single stitch and seam is perfect. With adjustable speeds, you're able to get the most out of your quilting projects since you can move at your own pace. Some machines have built-in stitch regulation which automatically adjusts the speed based on the density of stitches used in a specific quilt block. This can help ensure that all of your stitches are uniform and consistent no matter what type of quilt it is!
Consider What Kind of Noise Level You Are Comfortable With
It's important to consider the noise level that you are comfortable with. A longarm quilting machine can be very loud when used in manual mode and without stitch regulation, so make sure to pay attention to details such as insulation and quiet motors that can reduce the overall sound output. Additionally, vibration dampeners can help keep your machine running more silently, so be sure to look for these features in the model that you choose.
Look for an Intuitive User Interface and Support Materials
Make sure to look for an intuitive user interface and support materials. Having a user interface you can easily understand will save you both time and headaches when creating your patchwork projects. Additionally, having access to helpful support materials such as manuals and tutorials will ensure that you're able to complete your projects with ease. By investing in an intuitive quilter with plenty of support materials, you can be sure that your handi quilter is optimized for success.
See if It Offers Thread Break Sensors or Other Special Features
Look for special features like thread break sensors that can greatly improve your quilting experience. These sensors provide an added layer of protection to prevent thread tangles and bobbin issues, as well as ensuring consistent stitches throughout your work. You can also find a wide variety of other features such as speed control buttons, automatic tensioners and adjustable arms on certain models. Make sure to explore all the options and see if any of these additional features fit your quilting needs.
Examine Reviews from Previous Customers
Make sure to read reviews from quilters who have had experience using it. Although the product description can be helpful in determining whether it fits your needs, only by reading honest and detailed feedback from real-life customers will you know if this machine can truly get the job done. Pay attention to the quality of stitches sewn, ease of use and any problems noted so that you are confident in your purchase decision.
Find a Machine That is Easy to Operate
Seek a sewing machine that is easy to operate. Look for models with knee-lever lifts that allow you to keep both hands free while adjusting the fabric during your project. Other features such as manual mode and packages of pre-sewn seams can help you handle more complex projects without stress. Check out reviews from experienced sewers to find out if the machine is really worth the investment in terms of usability and performance.
Check if It Has a Laser Light Guide
Before purchasing a long arm quilting machine, make sure it has a laser light guide. This feature helps you keep your stitch consistent and will ensure that your quilt looks perfect. Additionally, check for features like adjustable feet, bobbin winders, and comfortable rubber grips. These features will give you the ability to adjust the length of each stitch or the amount of thread in each bobbin. Furthermore, examine any packages available to make sure they include everything you need before making a purchase. Lastly, be sure to take into account the overall customer rating and read user reviews; this will provide useful information regarding the performance of the machine and its value for money.
Understand Your Warranty
Make sure you understand your warranty coverage. Considerations such as stitch regulation, needle size and selection, presser foot types and quilting capabilities are all important factors when evaluating a longarm quilting machine. Make sure to read the fine print of your warranty so you know exactly what is covered and how long it will last.
Consider the Size of the Machine Carefully
Consider the size of the machine carefully. Think about not only the amount of space you have in your home or work areaHow Much Space Do You Need for a Long Arm Quilting Machine?, but also the maximum speed (SPM) and control features you need for different projects. For example, Juki's long arm quilting machines offer a wide range of fabric widths from 8 feet to 16 feet or more! Make sure that your chosen machine can handle whatever quilting ambitions you have in mind.
Don't Forget About Customer Service
Don't forget to look into the company's customer service as well. Many companies will have years of product descriptions and information available to help you choose the best size and type of product for your needs. Consider asking questions about warranties, return policies, and other features such as feet or single needle compatibility. Doing your research ahead of time can save you time and energy down the road!
Understanding Long Arm Quilting Machines
A long arm quilting machine can be great for bigger projects, such as quilts with a wider gallery frame. With a larger throat and increased control, these machines can provide higher quality stitching than standard home machines. The machine itself typically comes with a description and instructions on how to use it. Features like the size of the throat and type of control are important factors when choosing the right long arm quilting machine for your project. Some include features such as adjustable gallery frames and special attachments that extend the capabilities of your machine. Choosing the correct one for your needs will help make sure your projects turn out beautifully!
Measuring the Space to Fit a Long Arm Machine
When measuring the space for a longarm quilting machine, consider factors like the length of the throat, thread tension capabilities, and built-in stitch regulation. Make sure you have enough room to access all parts of the machine for control and maintain smooth operation. Depending on your needs and personal preferences, you may be able to accommodate a larger machine that features more controls or a smaller one that fits into a limited area. When selecting a longarm quilter, remember to measure your space before making a purchase.
Consider the Fabric Width Options
When selecting a long arm quilting machine, it's important to consider the fabric width options available. Many models offer a wide variety of choices, from something big enough for king-sized quilts to small enough for sewn accessories like bags and pillows. Be sure to read the product description carefully to determine which model will best meet your needs. Additionally, look for features like adjustable feed dogs on machines like Juki; this will help you properly guide heavier fabrics. Overall, selecting the right fabric width option is an essential part of choosing a long arm quilting machine.Selecting Single Needle or Feet Options
Selecting Single Needle or Feet Options
When selecting a single needle or feet option for your long arm quilting machine, consider both the control and versatility it offers. Many models of longarm quilting machines have adjustable stitches per minute settings, allowing you to choose a speed that works best for the project you're working on. Some machines also feature touch screen controls and buttons that allow you to manage thread tension and built-in stitch regulation with ease.
Look for a long arm sewing machine that gives you full control over the stitch size and pattern, as this will help you finish projects quickly and accurately. Ultimately, choosing the right single needle or feet option can make all the difference in your quilting experience.
Checking for Available Upgrades and Accessories
Before you purchase a longarm quilting machine, it is important to check for available upgrades and accessories. Many brands offer diverse levels of stitch speeds and computerized long arm controls that can make the quilting process easier and more efficient. The Grace Company also offers a wide variety of quilting tools such as bases, frames, rulers, and more that are compatible with most machines. Furthermore, many companies have presser feet upgrades so you can customize the look of your finished product. Taking the time to plan ahead and research available upgrades and accessories for your longarm quilting machine will help you find the perfect fit for your needs.
Seeking Advice from Friends Who are Experienced Quilters
For those new to quilting, seeking advice from friends who are experienced quilters can be a wonderful way to get started. They can provide helpful tips and tricks on the best machines to use, like if an expensive long arm is necessary or if regular sewing machines are enough for a large quilt.
Experienced quilters can also recommend tools such as stitch regulators and bobbin winders that make a big difference in the end product. Plus, they can share valuable information about thread types and how many spools you'll need for your project. Finally, they can answer questions about throat sizes, which is crucial when it comes to working with large pieces of fabric or batting. Researching Other Resources Such as Books & Tutorials
Investing in Quality Products for Maximum Results
When it comes to long arm quilting, investing in quality products can mean the difference between success and failure. Whether you are a beginner or experienced quilter, having the right tools and resources is essential for optimal results. Investing in a top of the line quilting frame, such as Handi Quilter's Amara, will ensure your work is smooth and accurate. It is also important to invest in a quality longarm machine that is powerful enough to handle all of your projects without fail.
Purchasing a dependable long-arm quilter with adjustable speeds and automatic thread tension control will result in fewer mistakes and time wasted on repairs or adjustments. Investing in quality products for maximum results will make all the difference when it comes to successful quilting projects.
Notes to Think About
When it comes to finding the best long arm quilting machine, there are many options on the market. It is important to consider the size of the project, budget, and desired features when shopping for a machine. Quality machines will produce superior results and may be worth investing in despite their higher cost. Ultimately, choosing the right long-arm quilting machine depends on individual needs and expectations. With so many models available, there is sure to be one that meets all requirements while also providing years of enjoyable and productive quilting experience.